​NEXT ENROLLMENT: SEPT 30 - OCT 7, 2023
Learn the facts about sugar & food addiction — and how to break free from long-standing self-sabotaging behaviors so you can feel confident around food and in yourself.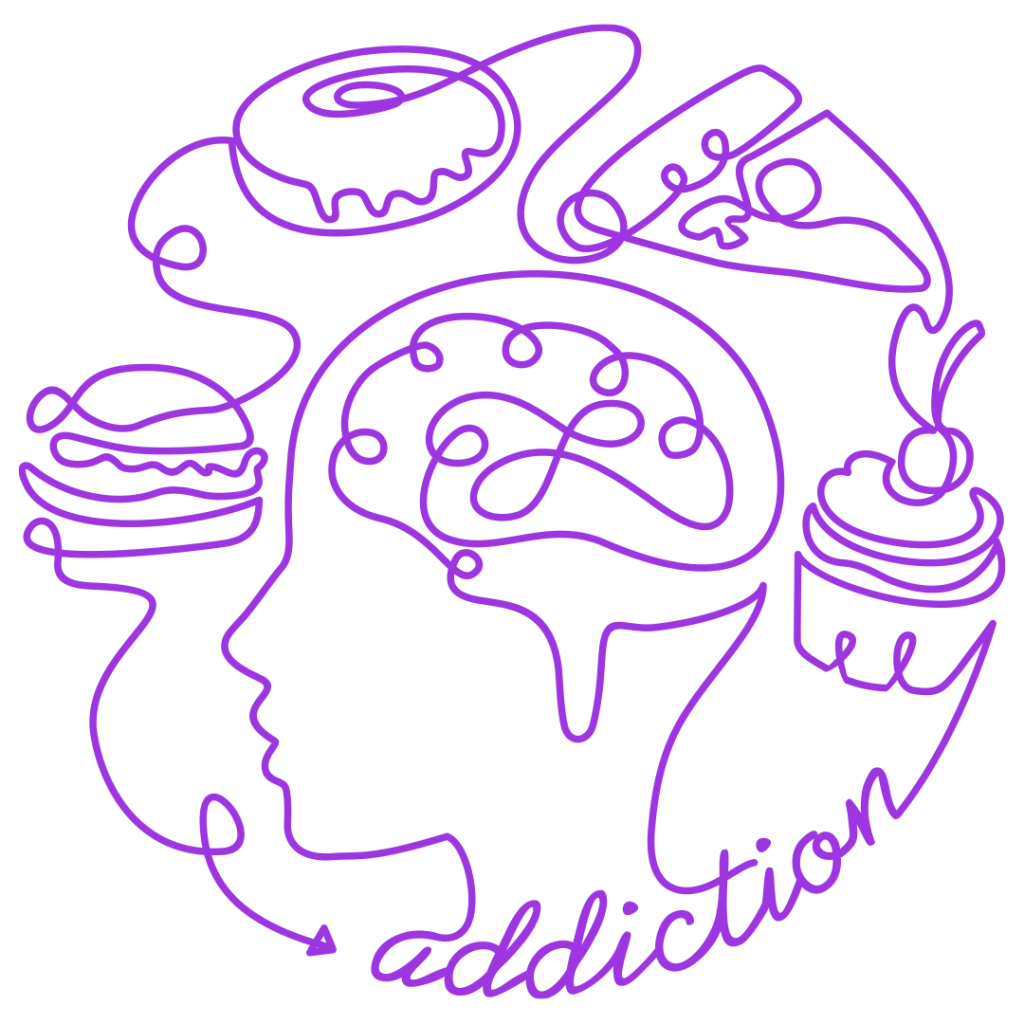 If this sounds like you, then you've come to the right place!
The Sugar & Food Addiction course with addiction specialist, Dr. Vera Tarman, is exactly what you've been looking for!   It's a three-week immersive experience with Dr. Tarman,  and her team of food addiction counselors, who will give you the tools you need to make sugar addiction a thing of the past.  No matter how long you've been living with sugar or food addiction or how far-gone you feel, you can take control back.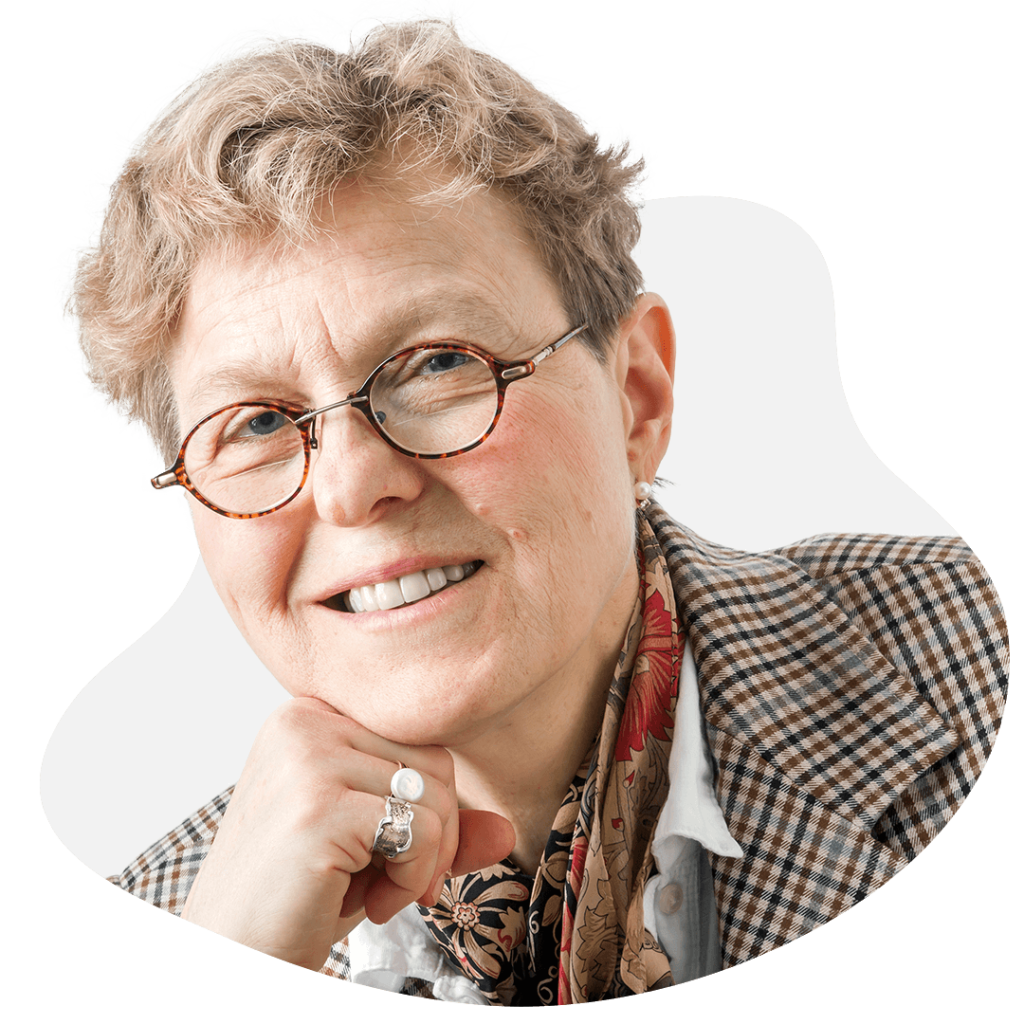 Vera Tarman, MD, is the Medical Director of one of Canada's largest treatment centers for substance abuse.  She is an internationally renowned expert on sugar & food addiction and is the author of Food Junkies: Recovery From Food Addiction.  Additionally, she co-hosts the Food Junkies Podcast, runs educational workshops, and is a featured speaker at medical and academic conferences.   Dr. Tarman is a highly respected authority on diagnosing and treating food addiction and has lived the food addiction experience herself: she is a recovering food addict who has maintained a 100-pound weight loss for more than 12 years.
A video message from Dr. Tarman:
The Sugar & Food Addiction course will guide you through why you feel out of control around food—and how to break free.  It is a self-paced, online, video-based training program designed to help you understand the biology and neurochemistry of food addiction so that you can identify the specific foods and food behaviors that are problematic for you in order to create your own food plan that you can implement and enjoy for the long term.  Equipped with the plan that works best for you, you can begin to be free of the hold food has over you, take control of your eating habits, and finally, achieve the weight loss and health goals you've so desperately been seeking.
Still need more? Click the FAQ button below.
The Sugar & Food Addiction program is made up of 2 components.
The course is online and self-paced, and consists of video lessons and additional educational resources.  You can make your way through the videos as quickly or as slowly as you like.  The course also includes a resource library from which you can download documents that give you actionable advice for the real world—such as how to manage cravings, dealing with the "food pushers" in your life, and combating the thoughts and feelings that lead you toward self-sabotaging actions around food.  Complete transcripts are available for all video lessons and all the pdf resources in the course library are yours to keep.  You cannot save the video lessons, but you can log in to your student portal and watch them as many times as you wish, even long after the course ends.
Over and above the course lessons, students will have 3 immersive weeks of dedicated support and mentorship from Dr. Tarman and her team, Clarissa Kennedy and Molly Painschab—certified food addiction counselors. The support portion of the course includes two interactive LIVE sessions per week with the experts for the 3-week duration of the course. This support and the live sessions take place inside a private, student-only Facebook group. This is where you can get your non-medical questions answered by the team and connect with others taking the class alongside you. (All live sessions are recorded and the replays will be available to watch in the Facebook group for those who cannot watch live. They will also be sent via email the following day for those who choose not to participate in the Facebook group. Facebook participation is not mandatory but it is highly recommended for the best possible course experience. Having a safe, understanding supportive community is a critical part of recovery from food addiction. )
YOU WILL FINALLY HAVE ANSWERS FOR WHY…
Click the + symbol for more information.
Module 1: What is Food Addiction?
Module 2: Am I a Food Addict?
Module 3: Food Addiction Treatment
Module 4: It's Not Just About the Food
Module 5: Food Addiction Issues
HOW DO I KNOW THIS COURSE IS FOR ME?
There are logical scientific explanations for why you engage in behaviors that may feel irrational to you.  Certain foods have very specific effects on your brain chemistry – effects that override the "higher-order" part of your brain that controls conscious decision-making and sensible actions.  Learning about these effects and identifying which foods are the most problematic for you are the keys to using this biology in your favor rather than trying to follow diets that work against it at every turn – a strategy that has failed you every time.  The Sugar & Food Addiction course will teach you how to make peace with food and gain control of your eating,  by harnessing your brain chemistry and directing it to work for you in a way that supports healthful habits and food serenity for the long term.  
Additionally, the 3 weeks of support you will get from Dr. Tarman and her team will give you an invaluable foundation for your recovery.  If you found it impossible to make lasting change in the past because you were doing it alone, this course will provide you with a completely different experience—one that's inspiring and empowering.  The fellowship you'll experience in a community of people who know exactly how you feel—plus the education and support you'll receive from trained experts—is the missing piece that will help you be successful now.
**This is the first course of its kind!  Nowhere is this information laid out so clearly for students, professionals, or the lay public.
"Dr. Tarman, your lectures are enlightening. Thank you for presenting the science around food addiction in a straightforward and understandable way. This information is saving lives."
"Dr Tarman is a superhero full of compassion. She not only promotes, she advocates for all addictions. The education, empathy, medical care, and support she provides is worthy of a Nobel prize. She is an absolute asset to all persons who see her, hear her and read her book."
"Dr. Tarman is very knowledgeable about all aspects of addiction. She is a lovely woman and an incredible doctor. Her talks are extremely helpful in learning about the medical effects of addiction."
"Thank you for all you do, Dr. Tarman! You devote your life to helping others learn and understand food addiction."
"7 years and my world is different as a result and so many lives touched! Thank you so much Dr. Tarman!"
"Dr. Vera Tarman is an extraordinary speaker and a warm and caring professional. She is able to take complicated medical ideas and science to present to varied audiences to convey with such enthusiasm and information that might otherwise be lost to the general population! Her ability to convey her knowledge base and her personal experiences of freedom from Sugar and other substances and behaviors has enriched my life."
"Dr. Tarman has taught me in different settings including the EU certification course for food addiction counselors IN FACT I consider Dr Tarman a model for teaching the subject of addiction and food addiction in particular. She is considered one of the pioneers and is a Leader in the field of food addiction. She is an inspiration to us food addiction professionals who walk in her footsteps. She's the real deal!"
"Vera Tarman´s classes on the addictive brain and body have been instrumental in teaching the Infact School students about addiction as a brain disease. Vera connects the biological effects with the mental, emotional and spiritual, how the brain is hijacked and affects the personality. And best of all how it can be reversed."
"Dr. Vera Tarman is an outstanding food addiction educator whether teaching in a classroom filled with professionals, answering questions during a podcast interview for lay people, or responding to clients' concerns. She is knowledgeable, succinct, and matter of fact with her words, yet displays such care, compassion, and understanding for the population she teaches about and serves. I never miss an opportunity to hear her speak… there are always gems that fall my way!"