Michael Eades, MD & Mary Dan Eades, MD
What if eating the right proteins in the right amounts could help you lose weight and optimize your health faster?
The Power of Protein is a proven program based on cutting-edge research that's designed to help you transform your health… fast.
Psssst… Your Body Needs Protein to Function Properly. And It's Your Job to Ensure You're Eating Adequate Amounts to Support Your Body for Healthy Aging.
Protein is the cornerstone of a healthy diet.
Consuming adequate amounts of this essential macronutrient is CRITICAL to support your muscles, bones, and organs as well as support a healthy metabolism, get rid of food cravings, and facilitate weight loss.
It's also crucial for mental health and cognitive function.
But, like thousands of people trying to lose weight, you might have trouble staying consistent or you don't know where to start.
If that's the case — The Power of Protein is the roadmap you need to get results, optimize your health, and support you as you age.
By the End of this Program, You'll have Mastered:
Why Protein is Critical for a Healthy Diet
The Power of Protein shifts focus away from carbs and fat to the essentiality of protein and why this underappreciated and misunderstood macronutrient is fundamental to physical and mental health.
How Much Protein You Need to Eat
You will understand how to determine the amount of protein that will best support your health and weight loss goals, what this looks like in food on your plate, and exactly how to fit that into your diet on a daily basis.
Science-Based Facts Versus Myths
There are numerous inaccuracies about high-protein diets that may be keeping you from reaping the benefits of eating this way. Discover how protein affects your kidneys, bones, blood sugar, insulin, metabolism, and more.
How Animal & Plant Proteins Differ
Animal and plant foods both provide protein but there are important differences you need to know about. You will learn which proteins to choose, and in what amounts, to give your body the building blocks it needs to function best.
This module introduces you to the undeniable role of protein in human evolution and its essentiality to healthy human physiology. With evidence spanning from anthropological records and ancient civilizations to modern-day high-tech research, you will learn why the human body functions best when animal proteins are a prominent part of our diet.   
In this module, you will learn the fundamentals of dietary protein – why you need it, where to find it, and how to determine exactly how much protein you should eat, based on your individual requirements. You'll also learn the critical differences between protein from animals versus plants so you can choose the combination of foods that are best for you.
This module dispels common myths regarding the effect of protein on bone health, kidney function, and risk for cardiovascular disease and cancer. You will also learn the facts about how protein affects blood sugar and insulin, which are essential to understand if you follow a low-carb or ketogenic diet.
In this module, you'll learn why protein is critical for building and preserving muscle and why this is essential for healthy aging and quality of life. You will also learn how protein preserves muscle during weight loss and why this may offset the slowdown in metabolism that results in weight regain.
Michael Eades, MD and Mary Dan Eades, MD are the authors of 14 books in the fields of health, nutrition, and exercise over the last several decades—including the New York Times mega-bestseller Protein Power, which has sold nearly 4 million copies, and its follow-up, Protein Power Lifeplan. The Drs. Eades have been guest nutritional experts on hundreds of radio and television shows across the US and continue to speak at medical and scientific conferences about the connection of diet and health, exercise, and low-carb, ketogenic, and ancestral style diets.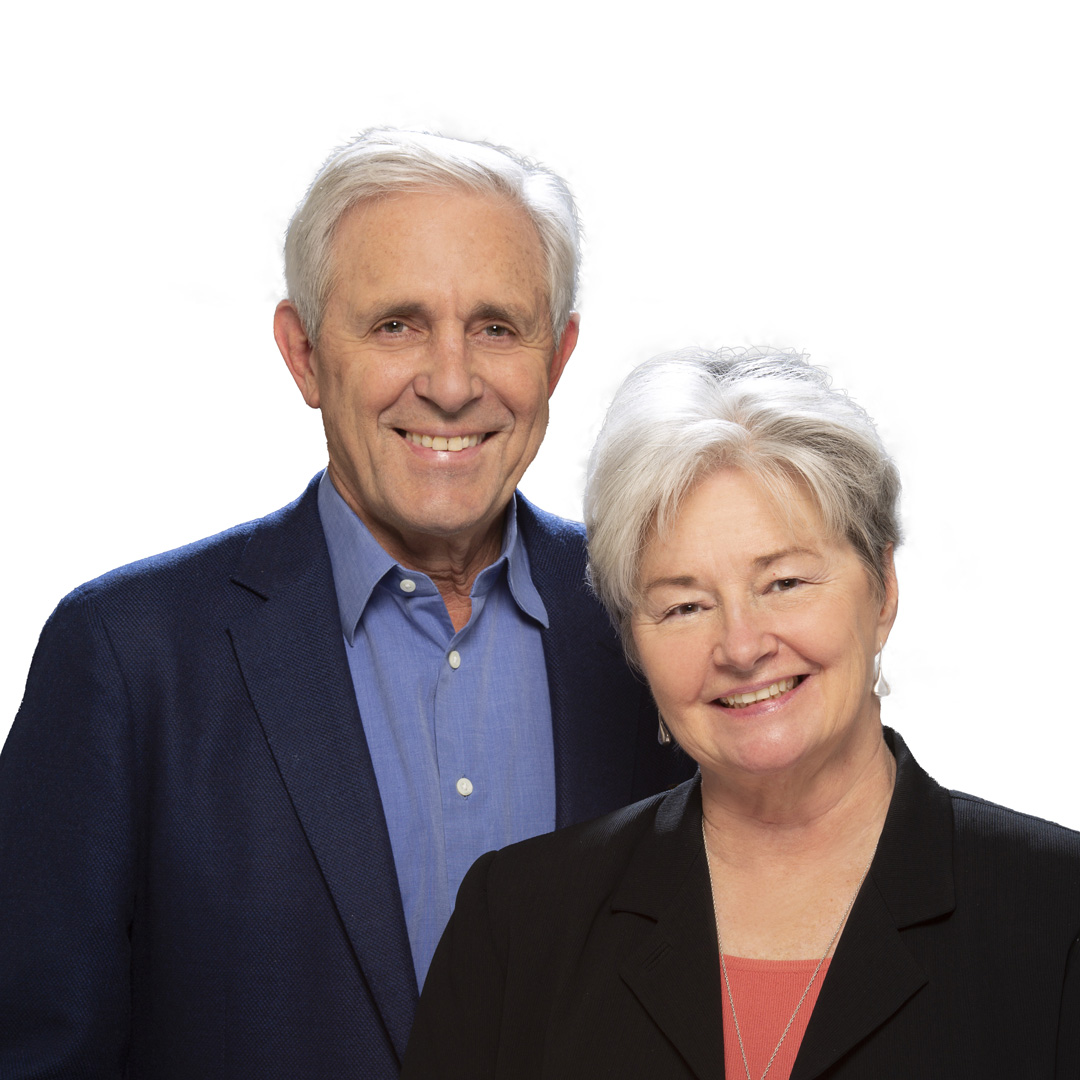 Here's what fellow students asked before clicking enroll:
What if I'm just starting out, let alone following a low-carb diet? The Power of Protein is a foundational program. Whether you are just getting started with your diet and health efforts OR you're a seasoned low-carber who feels like you're stagnating (inconsistent results, little to no weight loss), and you want to quickly understand how protein can help you to optimize your #1 most important asset – your health – this course is for you.
The Power of Protein is a self-paced course, meaning you can go through the lessons as quickly or as gradually as your schedule allows.
The price for the course is $167 (USD). It's an exceptional value to learn the essential facts about protein so you can be sure you are following a diet that best supports your physical, mental, and emotional wellbeing and provides the building blocks you need to build and maintain a healthy body and facilitate graceful aging. Plus, the LIVE sessions are an unprecedented opportunity to ask Drs. Michael and Mary Dan Eades your protein and diet-related questions and get answers in real-time, based on their decades of research, writing, and treating patients in a clinical setting.
All the live sessions will be recorded and you will receive an email the following day with a link to watch the replay. The replays will also be accessible in your student portal so you can access them easily at any time.
There is free content about protein readily available on the internet—lots of it. However, so much of it is contradictory, confusing, and overly complicated. Moreover, it may be misleading and isn't always vetted by trusted authorities. The Power of Protein course features two leading experts with decades of experience treating patients and educating millions of people through their numerous successful and critically acclaimed books focused on the importance of protein nutrition. The Drs. Eades walk you through everything you need to know about protein, from the very basics of what protein actually is, critical differences between animal and plant proteins, dispelling myths about high-protein diets, the role of protein in low-carb diets, and much more.
Dr. Mike and Dr. Mary Dan Eades cannot provide individualized dietary or medical advice, but questions of a general nature about protein, low-carb, ketogenic and healthy human diets in general, as well as metabolism, digestion and physiology, are welcome at any time.
Great news – you will have LIFETIME access to the course after it ends. All the written content in your student portal resource library is yours to keep. (You can download and save all the documents to your device and/or print them out to have copies on hand.) The video content is not downloadable, but you can watch the videos as many times as you like.
Once you join the waitlist, there's nothing more you need to do until the course opens for enrollment (near the end of October 2023). You'll be notified by email as soon as enrollment opens. During the week of open enrollment, you'll be invited to purchase the course and you'll get immediate access to your very own student portal so you can start watching the video lessons and access all your course material right away.
Still Not Sure This Course Is For You? Keep Reading!
If you're just getting started with your health efforts and want to make sure you absolutely NAIL IT right out of the gate by using only the most up-to-date, powerful, and easy-to-follow weight loss and health strategies based on the facts, this course is for you. If you've been trying to lose weight for months (or even years), but haven't gotten the needle to move as you were hoping for, this course is for you. If you're ready to feel confident and you want to be free of the fear and confusion surrounding this misunderstood macronutrient, The Power of Protein is for you. If your diet and health are primary concerns for you and you'd like to move beyond focusing mainly on carbs and fat, this course is for you. If you're ready to support your metabolic health, fast-track your weight loss and optimize your health as you age – we're ready for you!
"The Eades have a nice casual style with a knack for explaining difficult concepts. Their approach to weight loss also makes a lot of sense."
"I already know 'low-carb' works; I just wanted to know for myself the scientific reasons behind it. The doctors go in great detail explaining why and how. The science behind the "low-carb" concept is explained in a level that 8th graders can understand. The doctors did an excellent job."
"My biggest struggle has been that I've been hungry all the time. This book helped me understand why. I now understand exactly how much protein I should take in each day and how to manage the carb intake so I can control my blood sugar. I now feel that I can manage my food intake without feeling deprived."
"If you don't already know them, Drs. Mary Dan and Michael Eades are two of the most brilliant nutritionists and doctors on earth."
"I love how knowledgeable the doctors are. And how they're able to explain things to the reader in plain layman's terms"
"Studying nutrition is my passion, and I especially appreciate a diet book that isn't afraid to go against modern nutrition dogma when the research warrants it. The doctors do quite well at explaining in plain English complicated biological processes."