Metabolic Nutrition For Cancer
An evidence-based program using a therapeutic ketogenic diet to improve metabolic health for optimal cancer outcomes.
Conflicting advice about diet & cancer is confusing & overwhelming
If you don't have a plan…
You're frightened and confused.
You're chasing ideas that may not help your outcome.
You're guessing instead of following a proven process.
And that leads to sleepless nights and feeling constantly overwhelmed and scared.
There's a better way.
Metabolic Nutrition for Cancer will give you a concrete plan to support an improved treatment outcome, maximize the possibility of remission, and reduce your risk of recurrence.
How Does Our 4-Step Plan Work?
Cancer is NOT a death sentence. You are not powerless. There are specific actions you can take to target aspects of metabolism that are known to reduce risk for cancer and favorably influence the course of treatment for those who already have it.
Get the key tests done to understand your state of metabolic health so you'll know what to focus on to reduce your risk for cancer or optimize your treatment outcome.
Understand the role of glucose, insulin, and other growth factors in facilitating cancer growth and how a ketogenic diet and physical activity influence all the hallmarks of cancer.
Customize and follow a therapeutic ketogenic diet tailored to your unique needs so you can experience the maximal beneficial effects of carbohydrate restriction.
Evaluate the improvements in your metabolic health so you can see the positive impact your ketogenic diet is having on your biomarkers and risk for chronic metabolic illness.
When you optimize the four key parts of your metabolic health, you'll not only feel confident in your cancer plan – you'll actually be able to optimize your outcome and reduce your risk for cancer recurrence. 
Christy Kesslering, MD, is a board-certified radiation oncologist whose career is dedicated to working with cancer and non-cancer patients to optimize cancer outcomes, improve quality of life, and reverse chronic diseases. She is a founding member of the Society of Metabolic Health Practitioners and is on the leading edge of cancer care, having actively incorporated metabolic health practices into the care of oncology patients for years. She has been named a Top Doctor multiple times by Castle Connolly and Chicago Magazine.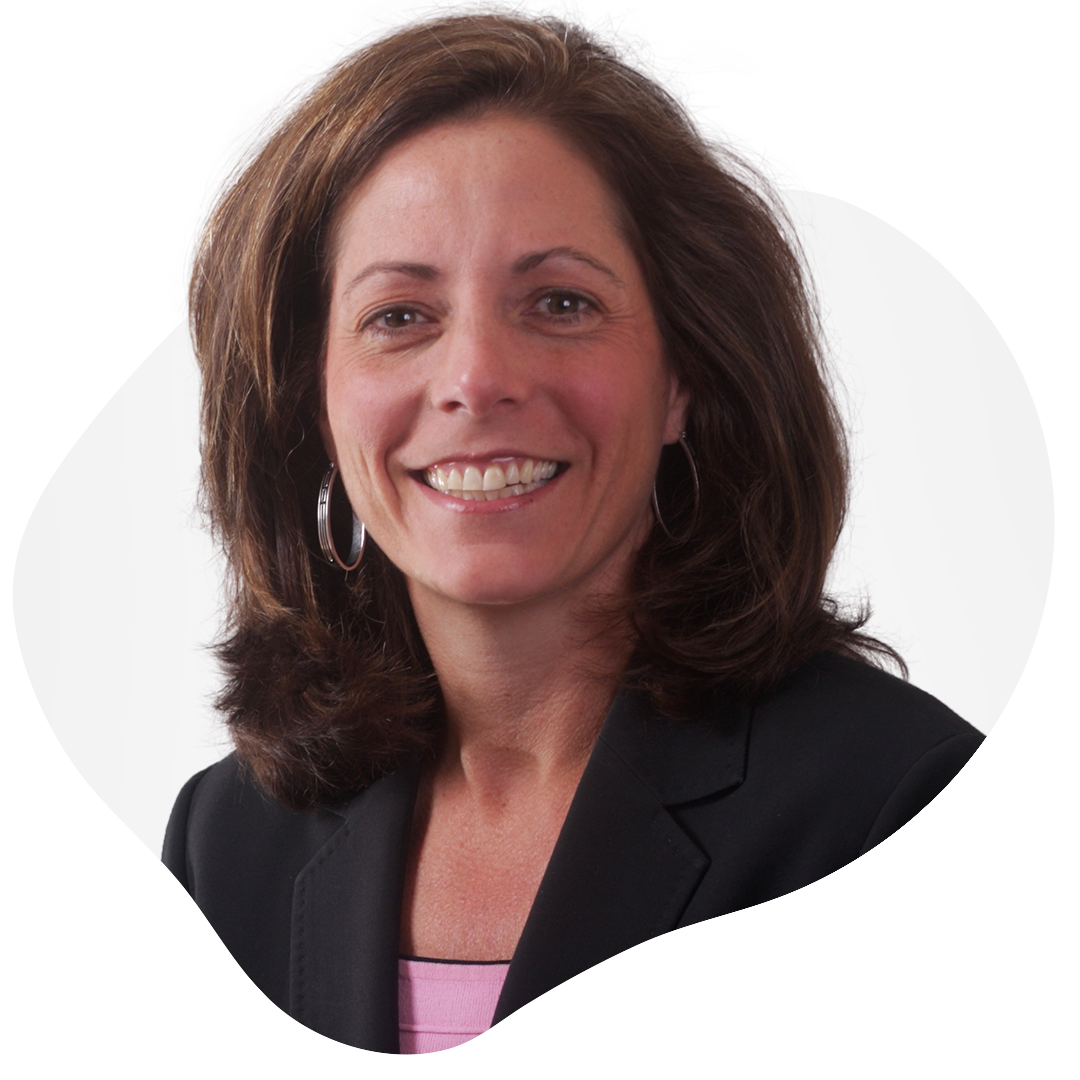 Your Plan For The Best Possible Treatment Outcome
Get access to the full course – 4 modules consisting of 16 lessons, plus PDF guides and 3 pre-recorded review and Q&A sessions with Dr. Christy Kesslering.
Learn how to implement a new plan towards optimal health so you can feel empowered on your cancer journey.
fEEL CONFIDENT AND
MOVE FORWARD
You're putting a solid plan in place for the most favorable outcome possible.
How will Metabolic Nutrition for Cancer help you optimize your cancer treatment outcome? Watch this video from Dr. Kesslering.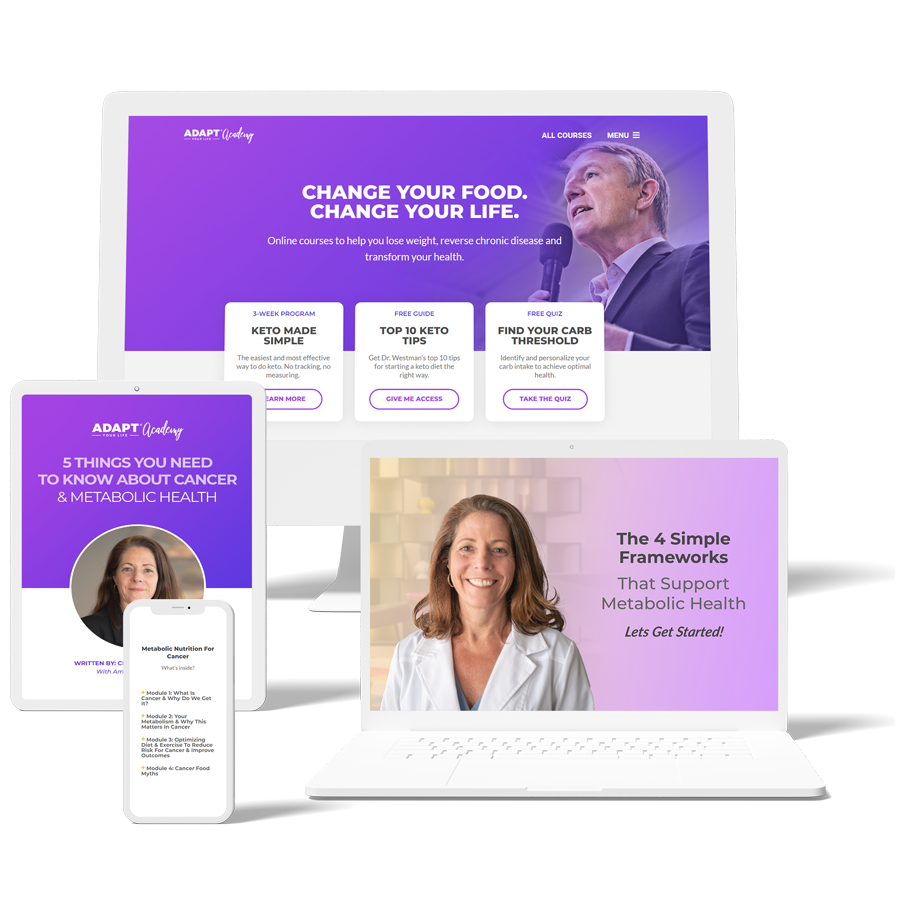 Here's what you get when you enroll in the course.
Metabolic Nutrition For Cancer
▶  Lesson 1: Introduction and definitions – what you need to know about cancer
▶  Lesson 2: Somatic (gene) theory versus metabolic theory of cancer
▶  Lesson 3: Cancer as a lifestyle disease (and what that means)
▶  Lesson 4: How metabolism impacts your risk of developing cancer (and why metabolic therapy can change the outcome)
▶  Lesson 1: How your metabolic health can improve cancer outcomes
▶  Lesson 2: How to improve your quality of life with diet
▶  Lesson 3: How to improve cancer outcomes with diet
▶  Lesson 4: How a therapeutic ketogenic diet can help with your cancer treatment
▶  Lesson 1: How to track and measure to assess your diet
▶  Lesson 2: How to formulate a ketogenic diet to optimize your metabolic health
▶  Lesson 3: How to troubleshoot your therapeutic ketogenic diet
▶  Lesson 4: Understanding fats – they are not all the same
▶  Lesson 1: Plant-based diet recommendations lack evidence
▶  Lesson 2: Why meat is not the enemy
▶  Lesson 3: Why smoothies are not optimal
▶  Lesson 4: Why muscle matters in cancer outcomes
By the end of this program you will have:
Diet & Lifestyle Strategies to Reduce Cancer Risk
You will understand the modifiable factors you can control that influence cancer outcome and risk for cancer, and you'll understand how insulin resistance and chronically elevated blood sugar play a pivotal role in your metabolic health – and why you need to optimize your diet now.
An Understanding of How To Read Your Lab Tests
You'll be an informed participant in your healthcare. You'll understand which measurements are key for reducing cancer risk and assessing progress in improving your metabolic health.
The Knowledge to Implement a Keto Diet
You'll be empowered to implement, personalize, assess, and optimize your diet to improve your metabolic health and support improved outcomes during your cancer treatment. You'll also know the myths to ignore and understand the facts about the influence of red meat, fruits, vegetables, and other foods on cancer outcomes.
Actions To Improve Your Treatment Outcome
You'll have the information you need on dietary and lifestyle factors to implement to minimize the adverse effects of chemotherapy and reduce your risk for cancer recurrence. You'll understand why cancer is not primarily a genetic disease and why a family history of cancer is not your health destiny.
Tap the + sign below to open up the answers for each question.
Most people with cancer don't have a plan they feel confident in
They feel lost and overwhelmed in the sea of conflicting information regarding cancer treatment.
By joining Metabolic Nutrition for Cancer you'll have the tools you need to take action now to reduce your risk for cancer or improve your treatment outcome. You'll feel confident in implementing dietary and lifestyle strategies that support your metabolic health. And you'll have the clarity to make informed choices based on scientific evidence, for the best possible cancer outcome.
Your seat is waiting for you!
What Dr. Kesslerings Patients are Saying
"I have a history of melanoma and seemed to get biopsies every time I saw my dermatologist, but since following diet and supplement recommendations from Dr. Kesslering, I have been biopsy-free for the last two years. In addition, maintaining a healthy weight is easy now."
"I cannot thank Dr. Kesslering enough for her guidance, compassion, and intelligence. I met her after being diagnosed with myxoid liposarcoma and she taught me a new way of eating, backed by research and her deep clinical experience. I have been able to stick to the plan since 2019 and have lost over 70 lbs. She has an innate desire to share her knowledge and I truly from the bottom of my heart recommend her."
"We are in our 70s and Dr. Kesslering's recommendations and teaching about metabolic health helped us dramatically reduce our prescription medications – our primary care doctor asked us what we were doing to age backwards!"
"I was diagnosed with a benign colon polyp that could not be removed due to its size. My wife changed her diet based on recommendations from Dr. Kesslering, and wanting to be a supportive husband, I decided to follow along. I had no idea it would help me, too, but when I went back for my follow-up colonoscopy, I was surprised to find out that my colon was clean – the large lesion had completely regressed!
"I have worked with Dr. Kesslering for the last few years. The comprehensive testing she recommends and the dietary and lifestyle strategies I've learned from her have helped me to lose 30 pounds and reduce my prescription medications. We continue to optimize my health each year."
"Dr. Kesslering has truly helped me improve my health – especially my diet. Prior to working with her, I suffered from hypertension and blood sugar issues for years and I also had an incurable sweet tooth. Following her advice has helped me gain control over those problems, and I also have more energy. (I'm 65 and I've started playing hockey again!)"
"I was an avid athlete but once I hit 50, I couldn't keep my weight down. With Dr. Kesslering's help, I adjusted my diet and the weight just fell off. In just 8 months, I went from 225 to 170 pounds and saw my lipids improve. I've maintained the weight loss for five years now and I'm not hungry between meals and no longer need to snack after dinner. I've known Dr. Kesslering for over 20 years and hold her in the highest regard. I definitely recommend her to anyone."