end your
cholesterol confusion
Learn the Facts about Cholesterol & Cardiovascular Risk
If yes, then you've come to the right place!
End Your Cholesterol Confusion with Dr. Eric Westman is exactly what you've been looking for! A trusted and experienced medical authority walking you through all things cholesterol ‒ based on sound science. Watch this video from Dr. Westman below.
End Your Cholesterol Confusion is a self-paced, online, video-based training program designed to help you understand the facts about cholesterol and cardiovascular disease so that you can reduce your risk and be an informed and confident participant in your own healthcare. See course FAQ page for more info.
The End Your Cholesterol Confusion program is made up of 2 components.
The End Your Cholesterol Confusion program is a self-paced online course consisting of video lessons, quizzes, and pdf resources. All course material is housed in a password-protected student portal. Students can gain access to their training videos, resources, and other student tools at any time by logging in to their secure portal.
In addition to the pre-recorded video lessons, the course includes three LIVE sessions with Dr. Westman. The live sessions will be conducted via Zoom and will include course review & recap as well as time for questions. Dr. Westman cannot comment on any individual medical situations or lipid panels but questions of a general nature about cholesterol, diet, and cardiovascular disease are welcome.
Click the + symbol for more information...
Dr. Westman is an internal medicine physician, obesity medicine specialist, and unshakable optimist who has dedicated his life to helping people with medical conditions such as type 1 & type 2 diabetes, metabolic syndrome, obesity, hypertension, and many others, through diet & lifestyle choices. He is the Director of the Keto Medicine Clinic at Duke University, a past president of the Obesity Medicine Association, and spearheaded some of the earliest research on ketogenic diets and therapeutic carbohydrate restriction in the modern era. With over 20 years of clinical research and caring for patients, Dr. Westman helps people take control of their health so they can live a transformed life free of chronic illness and endless medications.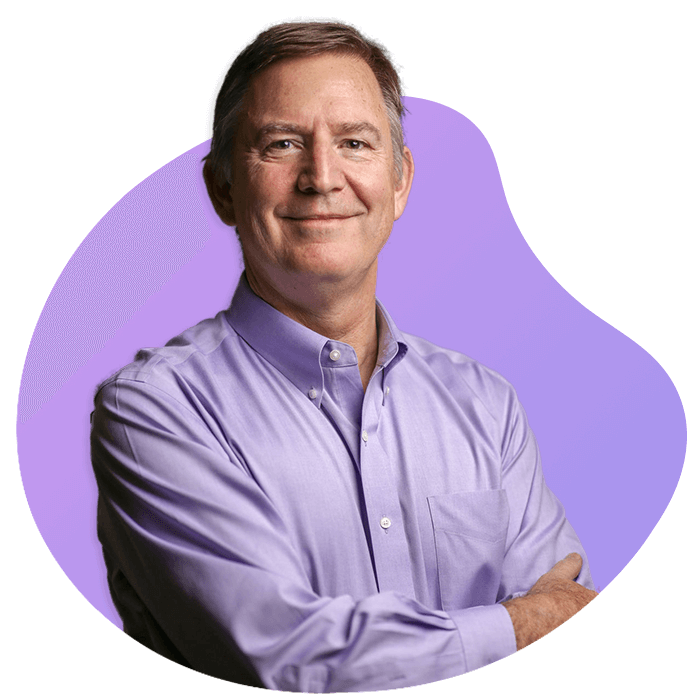 Module 1: What is cholesterol?
Module 2: The Role of Cholesterol in Cardiovascular Disease
Module 3: Assessing and Treating Cardiovascular Risk
Module 4: Putting it All Together
If you're tired of fearmongering and alarmism around cholesterol and you're ready for actionable education based on fundamental human physiology and the principle of "first do no harm," this course is for you!
You deserve more than clickbait headlines, snake oil, and sensationalism. Why do recommendations about eggs change every week? Do you need to stop eating red meat? Is it essential to take a statin drug if you have high cholesterol? What if you follow a ketogenic diet and your health has transformed for the better, but your cholesterol has gone up? Do you want to feel confident in your knowledge in order to have an informed discussion with your doctor? If you're trying to make sense of confusing and conflicting advice about cholesterol and cardiovascular disease, this course will bring you high-level science in an easy-to-understand way and equip you to take an active, engaged role in your own health future.
Still need more? Click the FAQ button below.
"Wow! Wow! Wow! Thank you Dr. Westman and Team AYLA! My husband just completed his physical with his doctor and all of his numbers have improved. His PSA was the lowest it's been since 2017. His cholesterol is down and his sugar is down. Hubs is 73 and had a quadruple bypass when he was 40. Currently he is surviving on one main artery which contains a stint. I thank God I found this way of eating and I'm so committed."
"I got my lab results today. A1C dropped from 7.6 in December 2020 to 6.0 and I've lost 37 lbs in just 6 months! Prior to that, I was listening to all the internet keto junk. THANK YOU DR. WESTMAN and the AYLA team for opening my eyes to the truth."
"I just got my blood work back from yesterday's blood draw and compared it to my baseline drawn on 5/6/21. I'm no longer prediabetic and my glucose is now in the normal range. I'm sooooo happy!!! As a side bonus I've lost 32 pounds. Thank you to Dr. Westman and AYLA team for all the amazing support and shared knowledge! I am so grateful!"
"I had my first Doctor's visit on Friday after starting Dr. Westman's Rx strength Keto. Blood pressure perfect, cholesterol significantly improved, 42 lbs down. Thank you to Dr. Westman and team."
"Since starting Dr. Westman's way of eating, I have lost 42 lbs, 4 clothing sizes (16 to a sz 8), and reduced my BMI from 30.6 to 23.6. I feel amazing and never thought this was possible. Thank you Dr. Westman and team for your guidance."
"I am 70 years old. Since starting with Dr. Westman and team 6 months ago, I reversed my type 2 diabetes, and my A1C is now 4.9. My blood pressure medication has been reduced to 2.5mg from 20mg. My tachycardia medication has been reduced by half and my weight has gone from 142 to 116. Thank you Dr. Westman and the entire AYLA team for all the knowledge and support to make this happen!"
"Dr. Westman, you have literally changed my life! I can't thank you enough for your knowledge and guidance on my journey to health! You and your top-notch Academy team have been phenomenal and I couldn't have done this without each and every one of you! I am forever indebted to you!"
"Dr. Westman helped me rethink nutrition. Three years later, I've maintained a 65 pound weight loss. I enjoy a level of health, fitness and clarity that exceeds who I was 20 years ago."