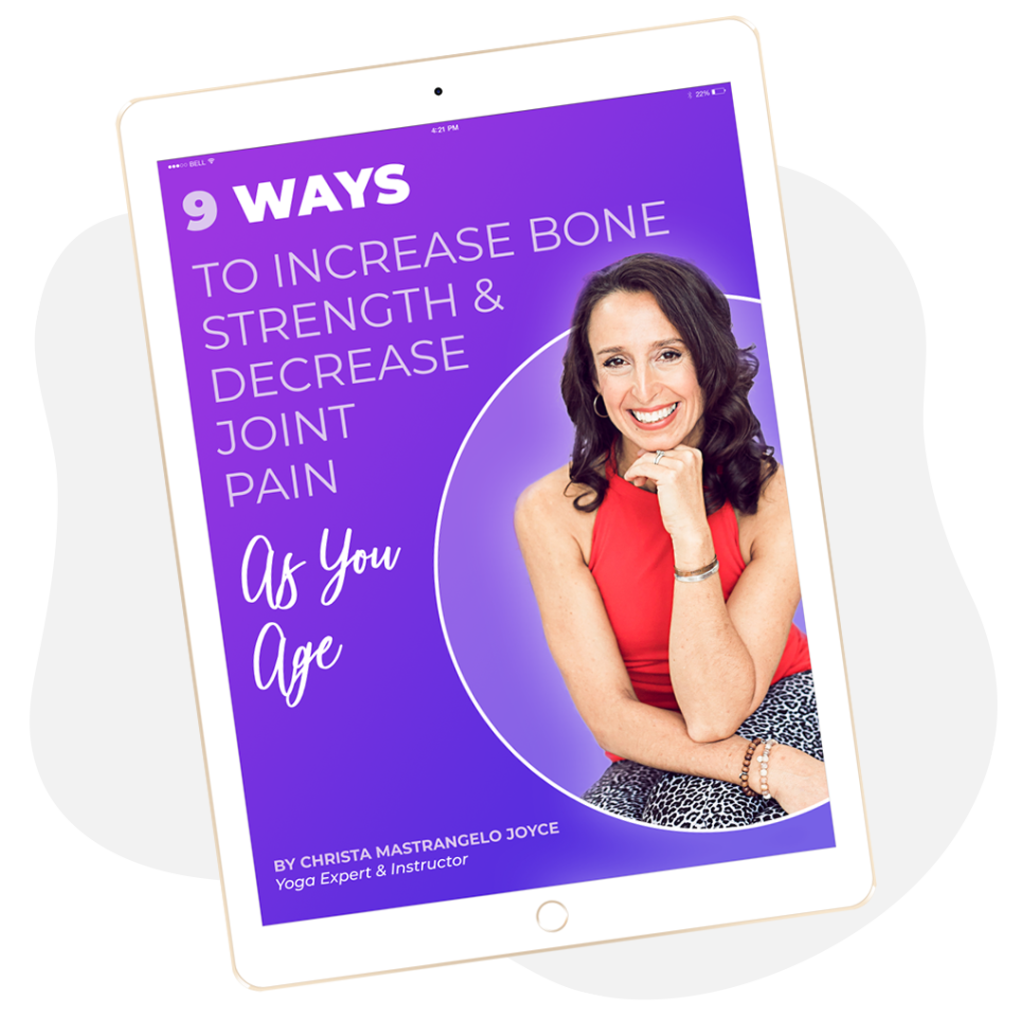 9 WAYS TO INCREASE BONE STRENGTH AND DECREASE JOINT PAIN
Learn simple techniques that you can do anytime, anywhere, to improve your mobility and flexibility, no matter where you're starting from.
Where should we send your free guide?
Christa Mastrangelo Joyce, is a certified yoga instructor and yoga teacher trainer with over 3000 hours of training in exercise physiology, physical therapy, anatomy, and psychology. In her nearly 20 years of teaching, Christa has trained over 100 people to become yoga instructors and is dedicated to sharing her knowledge with others so that they can move safely and effectively throughout their lives regardless of their current physical limitations.