How to achieve normal blood sugars with type 1 diabetes
Get immediate access to R.D. Dikeman's detailed video on how a low-carb diet can transform your life if you have type 1 diabetes.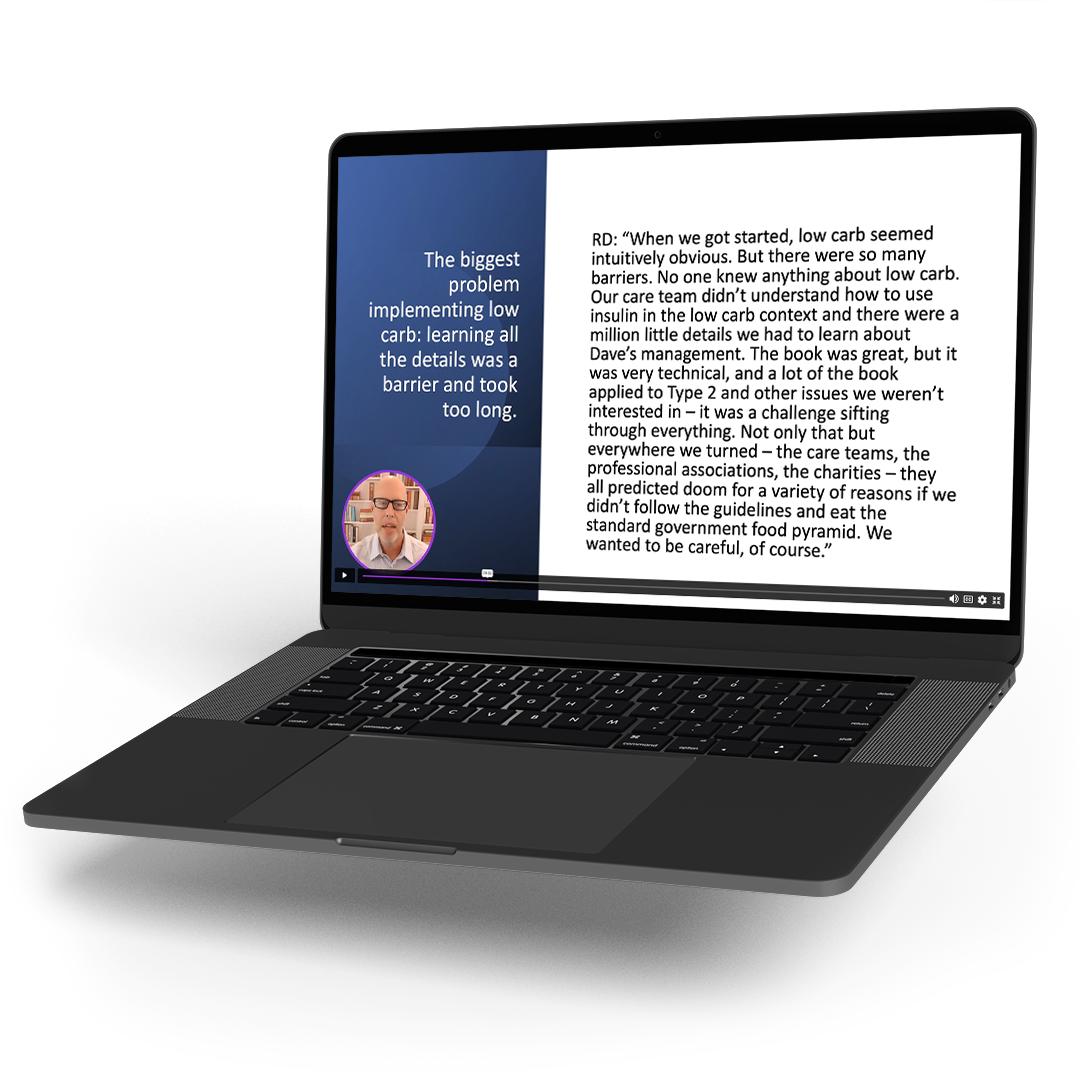 R.D. Dikeman, PhD, is a theoretical physicist and loving husband of Roxanne Dikeman, PhD, a clinical psychologist. Their world was turned upside down when their young son David was diagnosed with type 1 diabetes. After following conventional dietary advice for this condition led to uncontrollable blood sugar, dangerous "hypos," and many sleepless nights, R.D. discovered the work of Dr. Richard Bernstein, MD, a medical doctor who has used a low-carbohydrate diet to control his own type 1 diabetes for more than fifty years and pioneered some of the most groundbreaking research on low-carbohydrate diets for diabetes in the modern era.
Through working closely with Dr. Bernstein and as a founder of the Type 1 Grit online community, R.D. has helped provide thousands of other individuals and families living with type 1 diabetes the information they need to reduce the threat of complications and attain the truly normal blood sugars that all type 1 diabetics deserve.