Christa Mastrangelo Joyce's
Movement, Strength & Mobility
A low-impact yoga program for seniors or those with limited mobility, to improve bone strength, balance, flexibility and mental health.
Does this Sound Familiar?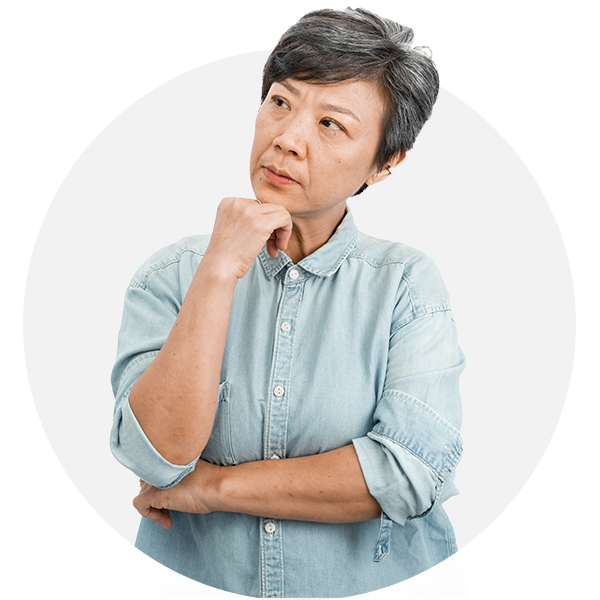 You're in the right place!
If joint or muscle pain, stiffness, or fatigue have left you less active than you'd like to be, this Movement, Strength & Mobility course is designed to help you ease back into safe, gentle movement at your own pace, beginning right where you are, right now.
Why Movement, Strength & Mobility?
Adequate mobility preserves muscle, bone and joint health, which naturally declines with age. Maintaining your mobility can help you continue doing the things you enjoy, and reverse age-related changes to muscles, bones and joints. It can be intimidating to get back into movement if you've been sedentary or inactive for a long time. It can be even more daunting to go to a gym if you're a beginner. But joint pain, muscle stiffness, and reduced range of motion don't have to be obstacles to you reclaiming your mobility. And you don't need a fitness club membership or any special equipment to do it! The Movement, Strength & Mobility course is designed for all levels of mobility, can be done in the comfort and privacy of your own home, and you don't even need a yoga mat.
I teach yoga beginners like you the action-by-action steps you need to build joint strength and bring balance and mental calm back into your life. I am a certified master yoga instructor and yoga teacher trainer with over 3000 hours of training in exercise physiology, physical therapy, anatomy, and psychology. If you've ever had the thought that you'd like to be more active but you're worried it's too late, or maybe you're intimidated at the thought of going to a gym, then Movement, Strength & Mobility is just what you need. In this program, I take the guesswork out of movement and exercise.
Simplified processes done in a safe and effective way to help you build strength, reduce inflammation and enhance your overall sense of wellbeing. Ready? Let's Do This!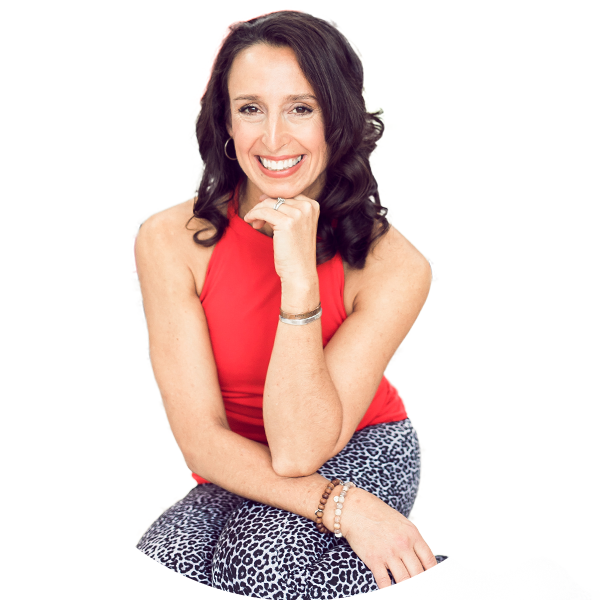 In this module you'll learn about the 'Easy+1 Method for Movement and why it works. You'll also get clear on why and how yoga works and the immense benefits for body and mind. This includes understanding how to set yourself up for success and props to assist you and how to use them.
In this module Christa shows you how to 'date your body' and get connected to your muscles. You'll learn the little-known secret for improving your mobility and flexibility – the web that holds you together called 'Fascia Flossing'. This acts like an internal exfoliation that helps to break up old connective tissue and release toxins stored in the fascia.
In this module, you'll learn how to strengthen your calf muscles, thighs and glutes and how to stabilize your lower body with your pelvic floor muscles for lower body strength.
In this module, you'll learn about range of motion and how to best support your spine.
How to build strength in your shoulders, arms and chest for best flexibility and how to strengthen your core from neck to knees for stability.
Ooh, this is where it really gets good. In this module, Christa will show you how to center your body and mind through breath. You'll learn how to calm your cortisol response for deep relaxation and mindfulness.
Good news! You're ready to go through a variety of complete yoga practices. In this module, Christa takes you through 12 individual routines of 20 minutes or less, plus additional strategies to build physical and mental health.
By the end of this program you will have:
Increased Flexibility & Range Of Motion
Not only will you increase your flexibility, but you'll also build muscle strength and tone, which means less joint pain, improved tension relief and better posture. Greater range of motion means that everyday physical tasks will become easier.
More Energy & Improved Respiratory Function
Improving your balance and posture opens up your airway, making it much easier to exhale and inhale, which is essential for reducing the risk of herniated discs and spinal degeneration. Better oxygen delivery to tissues will also help boost your energy.
Reduced Stress & Greater Mental Calm
Movement Strength & Mobility goes beyond the physical and addresses your nervous system and stress response. You will learn strategies to reduce stress so you feel calmer, have better quality sleep and improved mental clarity throughout the day.
Increased Muscle Strength & Posture
You'll learn how to strengthen your core muscles and improve your posture, helping to make your digestive process more efficient. Increased strength will yield improvements such as reduced muscle pain and risk for injury as well as less arthritis pain and inflammation.
Frequently Asked Questions
Still Not Sure This Course Is For You?
If you're ready to learn exactly where to start when it comes to incorporating movement, strength and mobility into your health plan, then adding a daily exercise routine will not only help you navigate the physical world more easily, but you'll also have the roadmap you need to feel confident, in control, and clear in mind and body that will serve you for a lifetime. The best time to work on your future health was yesterday. The next best time is today.
If you understand the value of movement but aren't sure where to begin or how to start safely, Christa's time-tested, science-backed method will help you start exactly where you are and build slowly and systematically so that each new technique you learn is a natural next step that is doable and accessible, while challenging you just enough to cause positive adaptations in your joints, muscles, and nervous system.
The techniques you'll learn in this course will help you regain the mobility and flexibility you may have lost through the years so you can navigate the physical world more easily now and long into the future. 

"I am so grateful I 'took the plunge' into this yoga course—finishing when I was 74 years old. Learning to do the poses correctly was important, but equally important was learning the breathing, meditation, and the many layers of this practice that have enriched my life. Christa is a very gifted teacher, possessing in-depth knowledge as well as a spirit filled with kindness and fun. I would encourage anyone considering this experience to give themself this gift."
"I have recently been diagnosed with degenerative disc disease in my back – which is really just a doctor's way of saying that I'm getting older and my discs are wearing away, which causes me a lot of pain. The only thing that helps and makes it better is yoga. I have found myself practicing with Christa 3-5 times a week and it really has made a difference."
"My experience learning from Christa has been one of the best! Christa, as an instructor, is fair and compassionate. She pairs this with a wealth of knowledge and patience; the entire course was based around wanting the success and further growth of the students."
"Christa's knowledge of anatomy, deep commitment, and love for the study and practice of yoga is truly inspirational and shines through in her desire to inspire others. I could not have asked for a better teacher to guide me through this journey!"